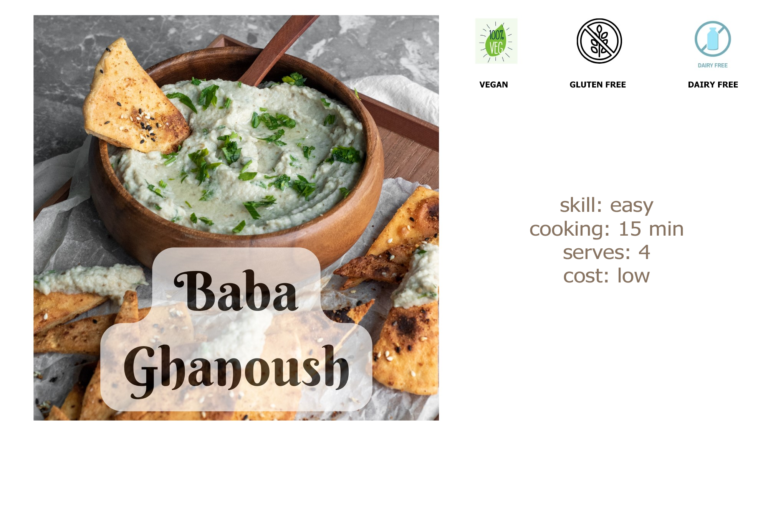 Baba Ghanoush متبل, the known name for this sauce, is more of a Lebanese name. In Palestine, however, it is famous as Mutabal.
This dish has become an international one, well-known in different parts of the world as the "cousin of hummus" as they share almost the same ingredients. The main difference is that the dominant ingredient in mutabal is aubergines, instead of chickpeas.
According to ancient Arab folklore, there was once a caring daughter who would mash everything she cooked for her toothless elderly father, or baba, because he couldn't chew his food. One of the vegetables she would mash was aubergines with olive oil, lemon juice, and tahini. Her dish was the forerunner of today's popular baba ghanoush, which literally means "spoiled father". But you don't have to be toothless to fall in love with this recipe!
Baba ghanoush has a silky texture and smoky flavour, which can be paired with seeded crackers, baguette slices, and more! However, in Palestine, it is preferably eaten for breakfast with pita bread and various pickles and vegetables.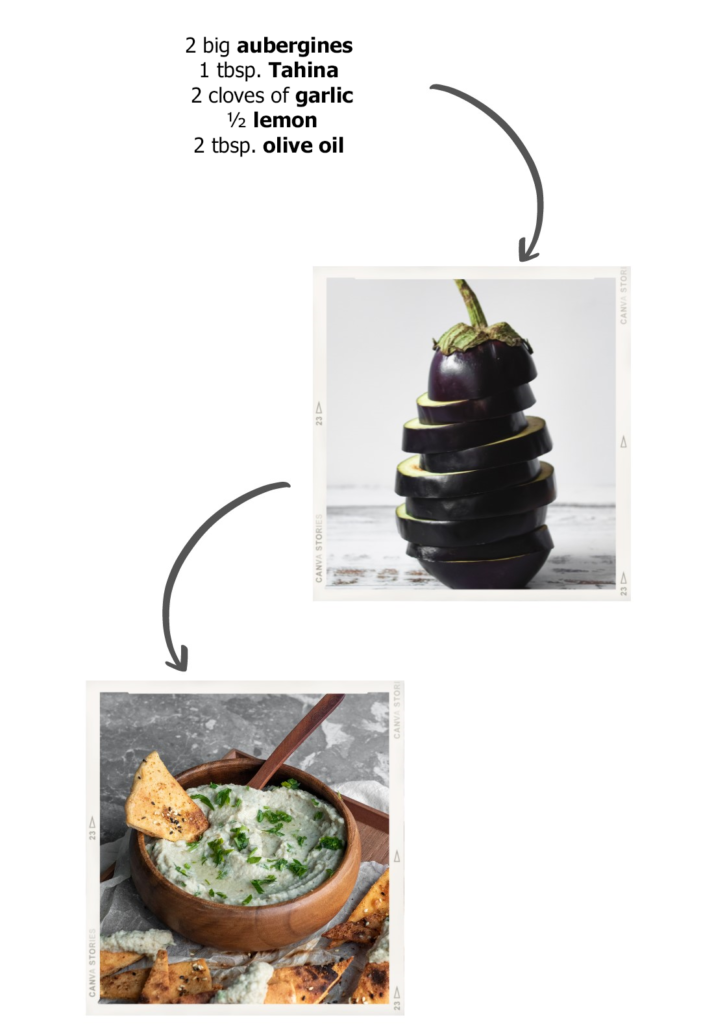 Take the aubergines and pierce them with a fork on all sides. Cook the aubergines over high heat or under the hot grill for 10 minutes, turning them evenly until all sides darken and the skin becomes flaky.
Remove the aubergines from the heat and let them cool for 5 minutes. After the aubergines have cooled enough to handle, remove the skin and stem and mash the pulp in a bowl until smooth.
Add the finely minced garlic, tahini, lemon juice, olive oil and seasoning. Mix well until the mixture is completely combined.
Serve with warm pita bread, a sprinkle of freshly chopped cilantro and a drizzle of olive oil.