"Journalists holding cameras are considered as armed citizens"
For many Palestinians, Journalism is more than a profession. It's how they tell their stories and share their personal accounts of life under Israel's military occupation with the rest of the world. 
During the first Palestinian uprising in 1987, Israel withdrew the so-called "universal exit permit," which allowed Palestinians to travel between the Gaza Strip, the West Bank, and Israel. Since then, Israel has tightened the restrictions on Palestinian mobility in and out of the Palestinian territories; during the Second Intifada in 2000, for instance, Palestinians needed an Israeli permit to travel outside and within the Palestinian territory. Over the last decade Israel has reinforced these procedures to unprecedented levels.
In particular, Palestinian journalists are subjected to even more severe restrictions, with dozens of them being barred from traveling and moving because of their work. Thus their reports, photos, videos – shared through traditional or social media – documenting Israeli violations or criticizing Israeli policies were subjected to increasing restrictions.
These restrictions do not stop at keeping Palestinian journalists from leaving the Palestinian territories. They might also prevent them from returning after traveling abroad, as well as ban them from entering the Palestinian territories at all. It is clear that these illegal and unreasonable limitations on Palestinian journalists' movements and travels are set to penalize them for their work.
Furthermore, they violate Israel's occupying power obligations. The Israeli government should provide Palestinian journalists unrestricted access to and from the Palestinian territories, and within the towns as well. And should an exceptional circumstance need additional security measures, Israeli authorities must treat it individually in conformity with international law.
Journalists holding cameras are considered as armed citizens, as reported by the Israeli commander Ran Kochav. According to the Palestinian Journalists Syndicate, over 50 Palestinian journalists have been killed since 2000. According to Reporters without Borders, in the following four years Israeli forces have fired live rounds, rubber bullets, stun grenades, and tear gas against 144 Palestinian journalists.
Israel's most recent crime occurred on May 11, 2022, when the Palestinian-American journalist Shireen Abu Akleh was murdered in the occupied West Bank. She was shot in the head and killed early Wednesday morning while reporting for Al Jazeera's Arabic service on an Israeli raid in Jenin. According to Palestinian sources and eyewitness testimonies by other present journalists, she was murdered in cold blood by an Israeli sniper.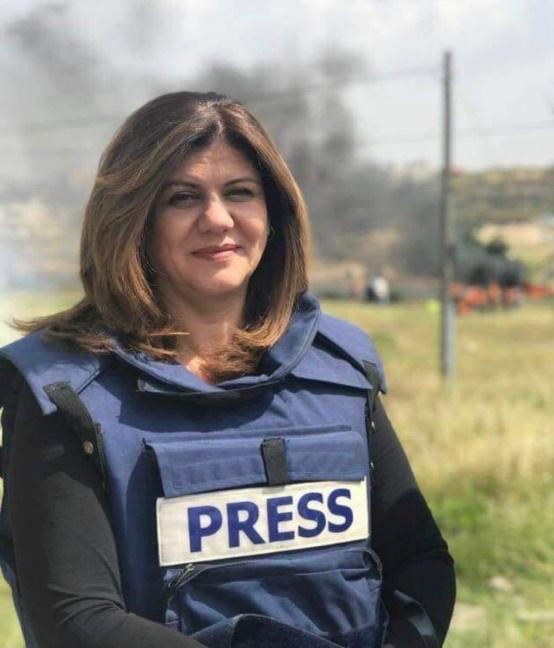 Journalists in the West Bank have been subjected to violations of press freedom by Israeli occupation troops. For Palestinian journalists the conflict with Israel has a significant impact, and covering protests is particularly perilous. They face arrests, assault, injuries, equipment destruction, legal actions, and accreditation denial.
This systematic targeting has been condemned by the International Federation of Journalists and the Palestinian Journalists Syndicate, in an attempt to put an end to the impunity.
Majd Salfity