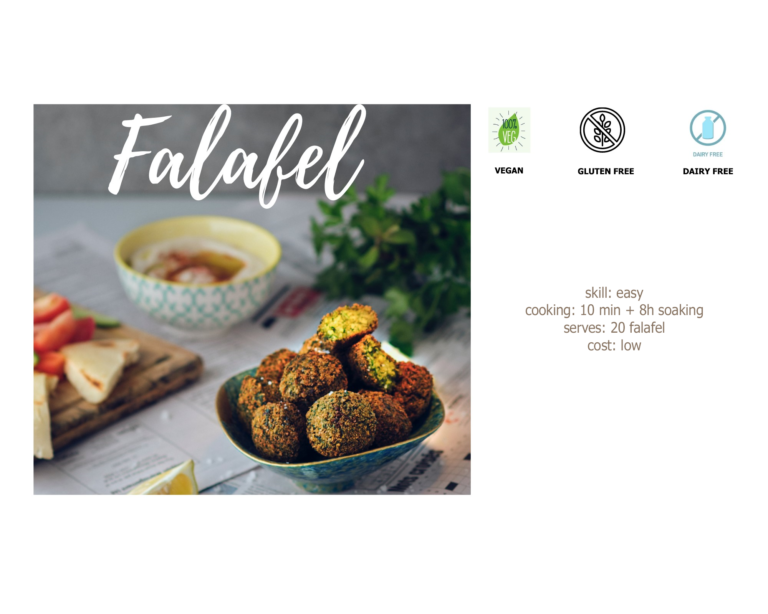 Falafel (فلافل, in Arabic) is considered the undisputed king of street food in Palestine. These fried chickpea discs are becoming popular worldwide, and once tasted, it is difficult to do without them!
Although the recipe is quite simple, people rarely cook falafel at home in Palestine.
The original recipe is claimed by several regions of the Middle East. Here, we will show you the authentic Palestinian recipe, although, as often happens, each family revisits the recipe in their own way. Still, one thing is sure: taking a bite of a falafel is a unique pleasure, especially if accompanied by Tahina sauce!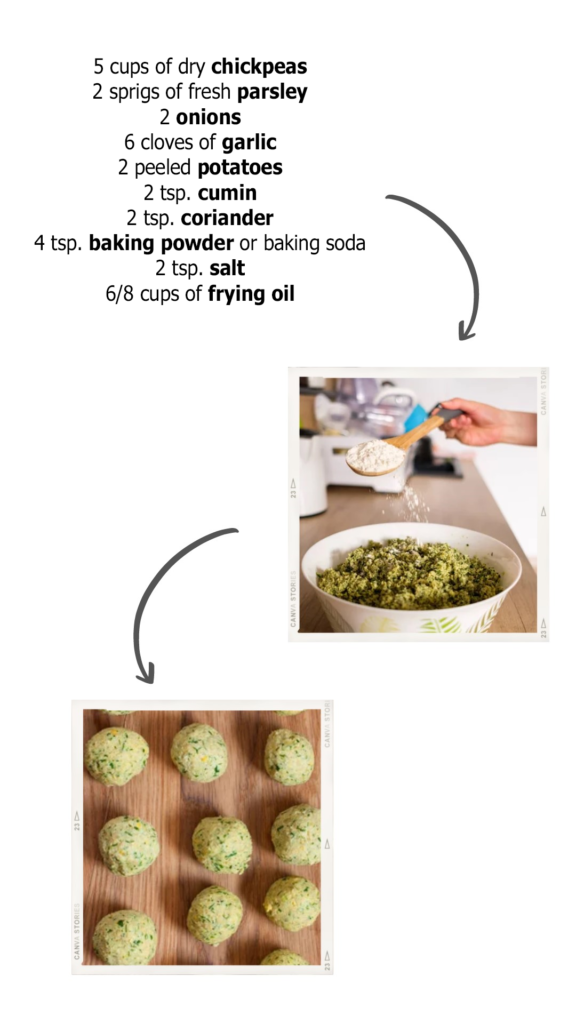 Soak dried chickpeas in water, completely covered for eight hours or overnight.
Rinse the chickpeas from the water and place them in a food processor, then add all the ingredients except the oil: parsley, onions, garlic, potatoes (some families add potato to make the falafel a little crunchier), cumin powder, coriander powder, instant baking powder. Blend everything well until a paste forms.
Begin shaping the falafel into little balls using your hands, a falafel tool (if available), or even an ice cream spoon.
Heat the oil in a pan over high heat until very hot. At this point, fry 4-5 falafel at a time (depending on the pan size) for about 6-8 minutes, turning them occasionally. Once the falafel turn brown, take them out and place them on a paper towel to absorb excess oil. And voilà!
You can accompany the falafel with tahini sauce on Arabic bread with pickled cucumbers, tomatoes and shatta (spicy sauce).
If you don't plan on frying the entire mixture, you can store it in zip-lock bags or airtight containers in the freezer for about 3-6 months. When you feel like it, defrost it a couple of hours before frying.