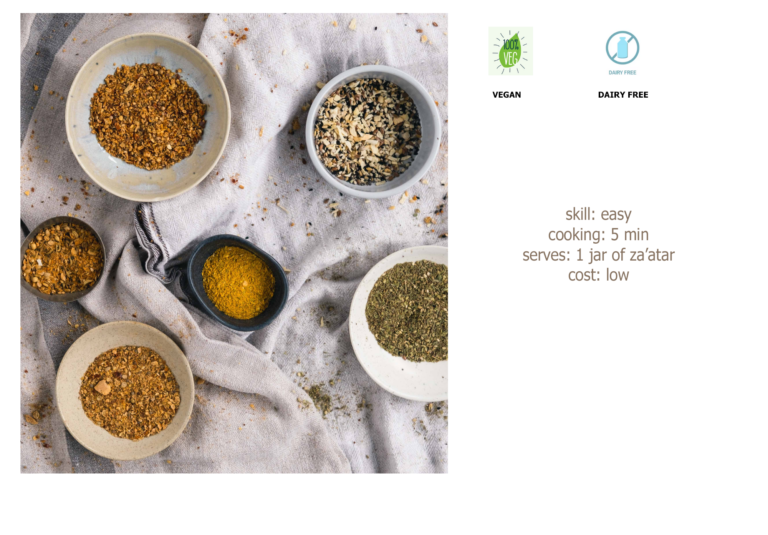 Za'atar, in Arabic: زعتر, is a mix of spices from the Lamiaceae family originating from the Middle East, which is used in many Palestinian recipes such as Manakish bread.
As often happens, each family has its own recipe that it jealously guards. Nonetheless, the original recipe includes sesame, thyme and salt. Other aromatic herbs such as marjoram, savory, cumin, fennel, hyssop and sumac are typically added to these.
The origins of za'atar are very ancient. Traces of it were found inside the tomb of the Egyptian pharaoh Tutankhamun. This mixture is now thought to have properties that can strengthen the body and mind, so students are often advised to eat manakish with za'atar before an exam.
Za'atar can be prepared with fresh or well-dried herbs. If you decide to dry them, you can store them in a sealed jar in the dark. When using, just dilute it with a few glasses of extra virgin olive oil and let it rest for an hour so that it takes on flavour.